Bunbun Oh No Not Again:
05-2013
Bunbun telt mee! - DAVID STEENHUYSE stripspeciaalzaak.be
read it here (Dutch)
Bunbun and Bunbun Carrots Included reviews:
15-12-2011
petermoerenhout.be
short review(Dutch)
12-2011
Stripschrift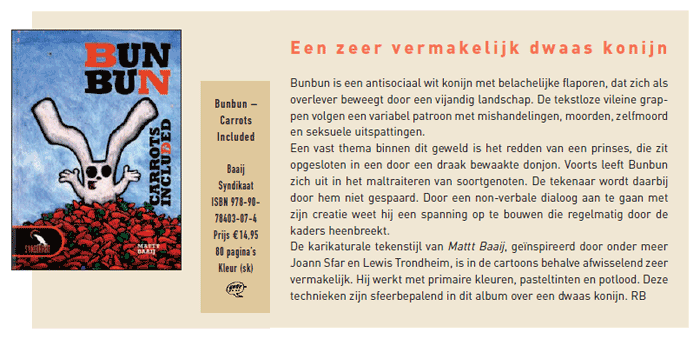 11-2011
Eppo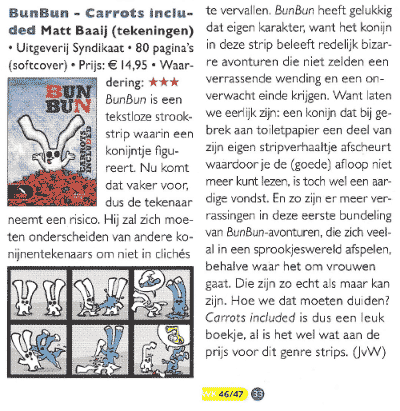 15 August 2011.
Bunbun Carrots Included Review on 8weekly (dutch).
Nijntje Goes Evil.
2006.
digital strips.
Podcast review of the webcomic until 2006.




The content of this site is © Mattt Baay (Matt Baay/Illumatie), 2004 - 2011 unless otherwise specified. No reproduction without permission. All rights reserved.