2014

19 May Bunbunbun will turn 10!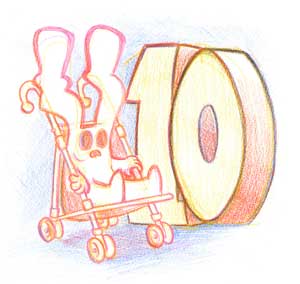 in hounor of his birthday there will be a mini expo in Cafe Wilem Slok for a month.
come to the cafe and have a look.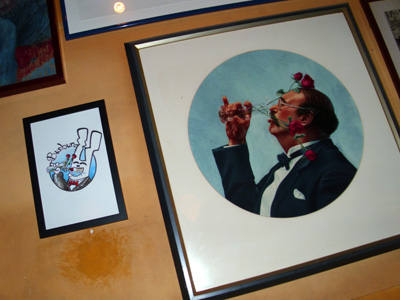 2013
22-05-2013
Stripelmagazine did a short interview to celebrate the release of the 2nd album.
If you can reed Dutch or Flemish; follow this link.

the new Album is out.
Order it here and check th first reviews here.

10 & 11 december 2011.
Strip Turnhout-festival (BE)
Mattt Baay & Bunbun will be signing the new album and loads more both days.
info.

September 2011.
Work on the Bunbun collectibles/action figures goes well.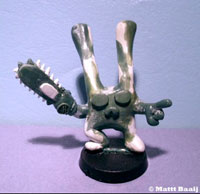 15 August 2011.
Bunbun Carrots Included Review online on 8weekly (dutch).
Nijntje Goes Evil.

August 2011.

August 2011.
Bunbun Carrots included is now avaible from: Bol.com, Ako.nl, Stripboekshop.com, knibbelcomics.nl
and has his own WIKI page.
July 2011.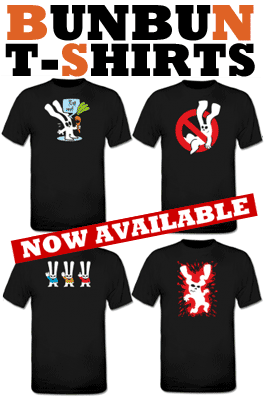 Click on the image to visit the shop.

June 2011.
The very firtst Bunbun album is out.
Bunbun Carrots Included.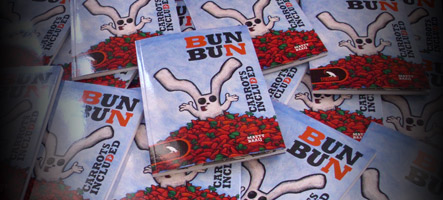 Click the image for more Info.
Michael Minneboo did a short intervieuw with me at the release party.
Click here for the article and the video (In Dutch).
Click here for more old news (2007-2010)

The content of this site is © Mattt Baay (Matt Baay/Illumatie), 2004 - 2011 unless otherwise specified. No reproduction without permission. All rights reserved.